Exclusive interviews
Political elections and results
Interesting data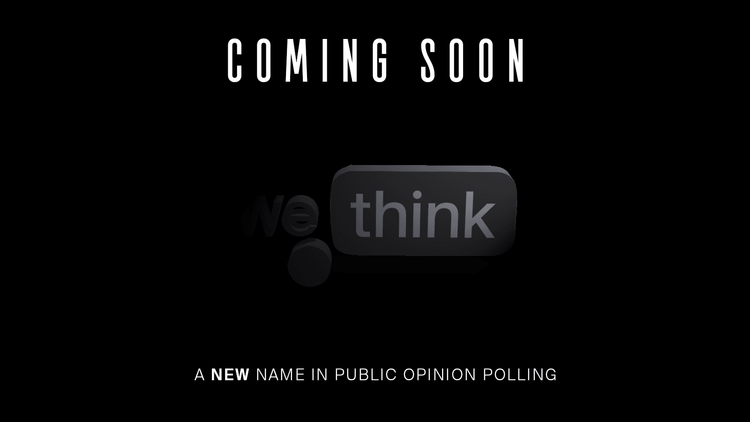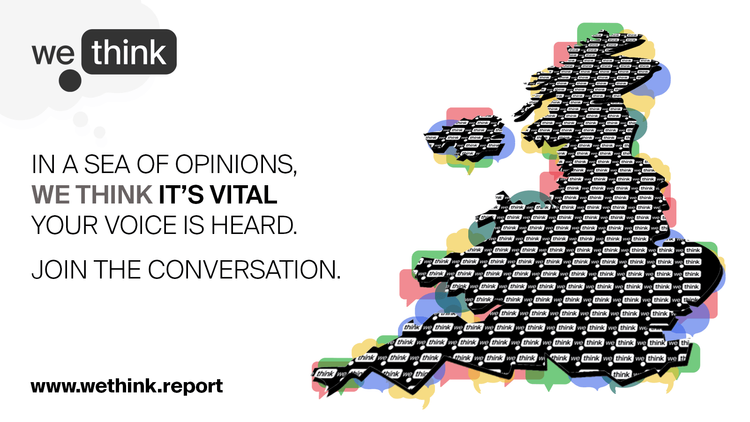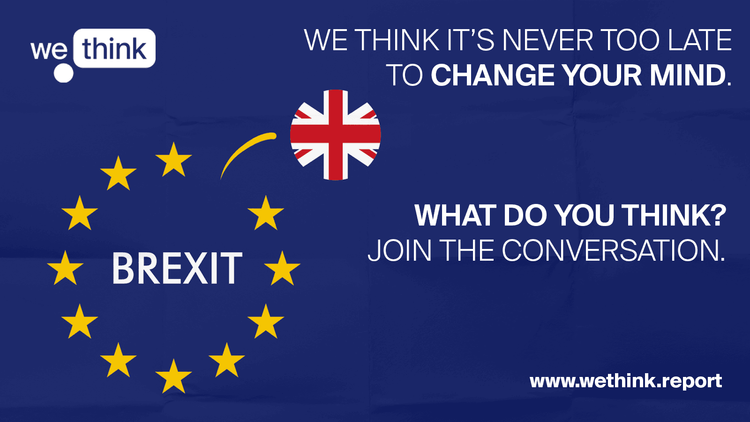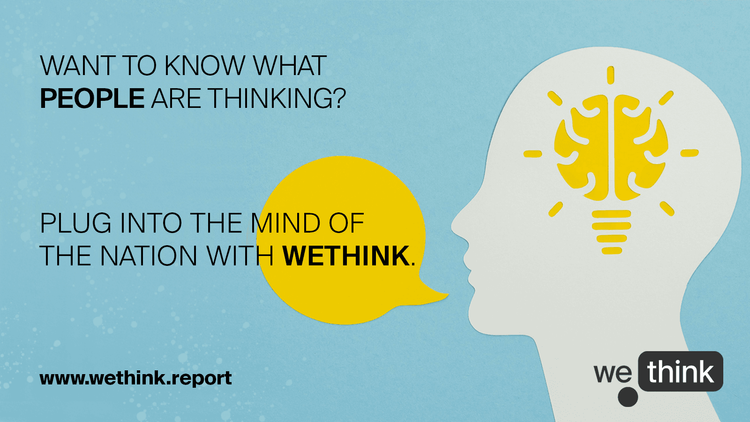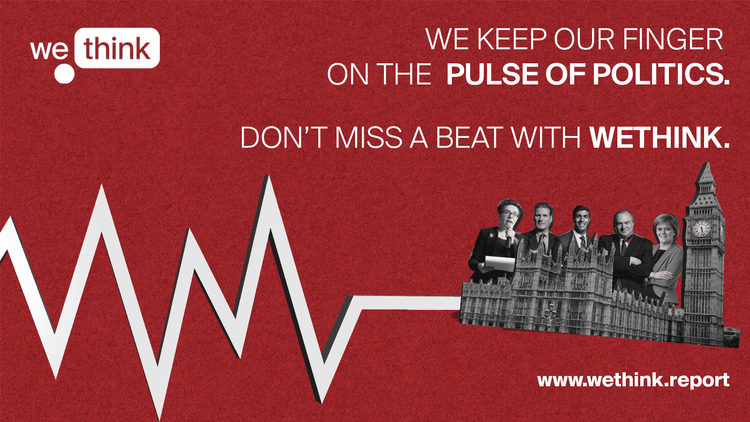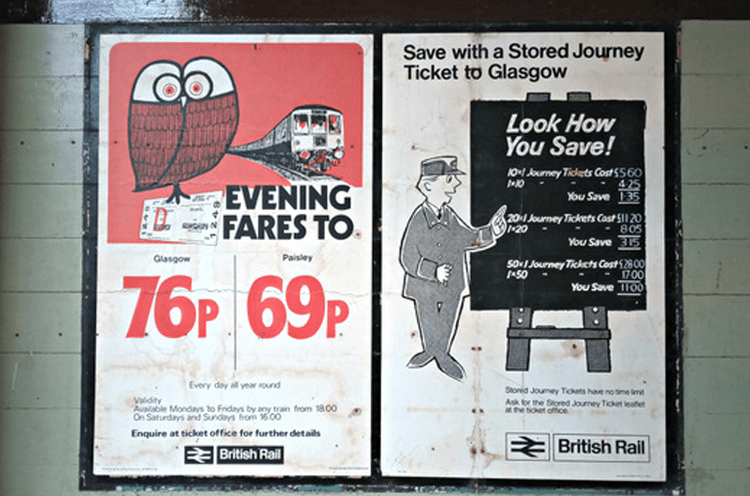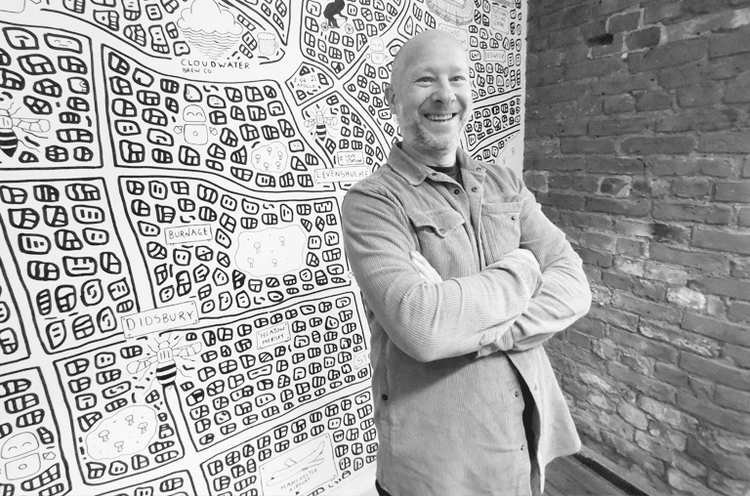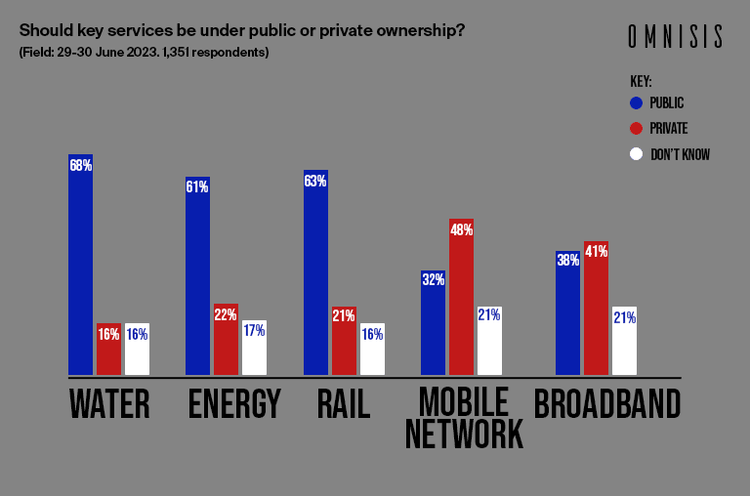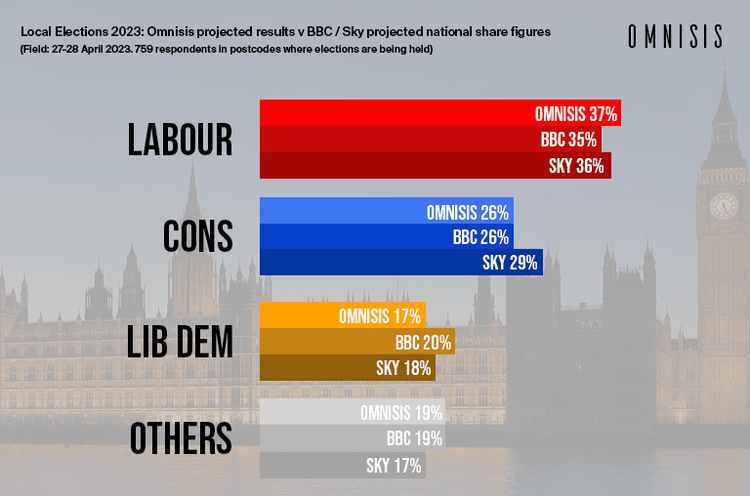 Our Philosophy
Our vision
WeThink aims to be one of the most trusted names in public polling, a place where people and our clients can turn to for accurate, reliable data that brings intelligent and clear insight in an often crazy world.
Our mission
WeThink lives to bang the drum for democracy, giving people a voice on the most important issues of the day and helping clients get inside the minds of the nation better than ever before.
Our values
It's good to talk. That's why we support open and respectful debate by diving into and sharing data with the world, sparking dynamic discussions and constructive conversations.
How we do it
We use our in-house, purpose-built software called Warp - one of the fastest, most innovative and flexible survey platforms around - to conduct our weekly polls. 
Warp can be tailored to suit any survey or research need, no matter how complex or challenging it may be.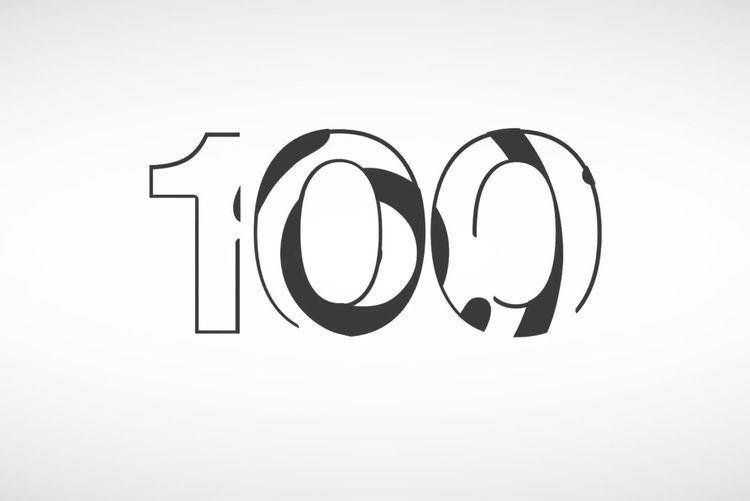 Who are the brains behind WeThink?
We're Manchester-based with a highly skilled team working remotely throughout the UK to drive our world-class work and give you 100%.
WeThink is the public polling arm of experienced market research agency Omnisis Ltd which, since 2002, has been producing smart surveys and brighter insights for a range of clients - from global corporations and household brands, to SMEs and start-ups, we provide elegant solutions to real-world research challenges. 
Our senior team has a combined total of 100+ years of experience in the industry, so your surveys and data are in the safest possible hands.
Our team
3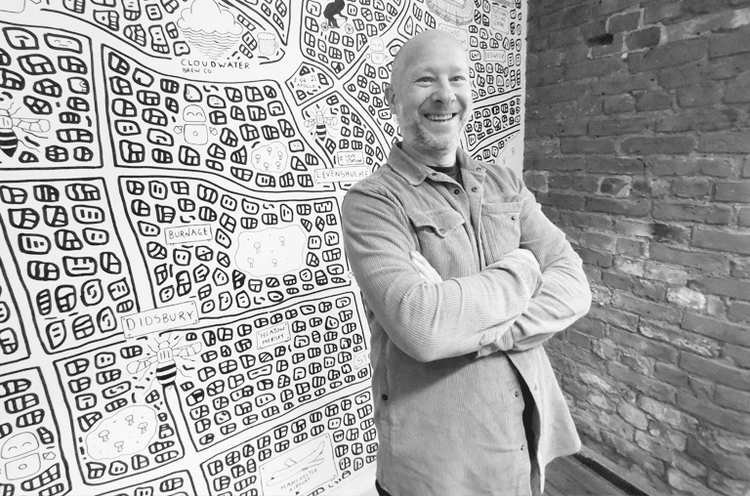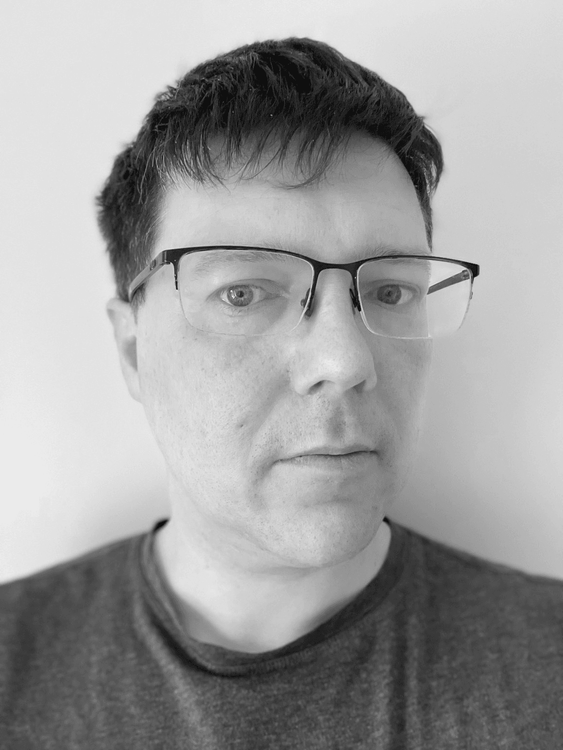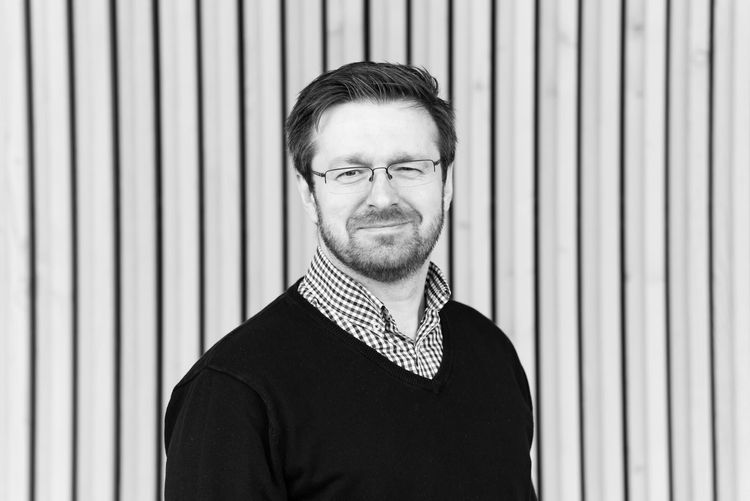 Exclusive interviews
Political elections and results
Next-level thinking