Welcome to WeThink – the newest name in public opinion polling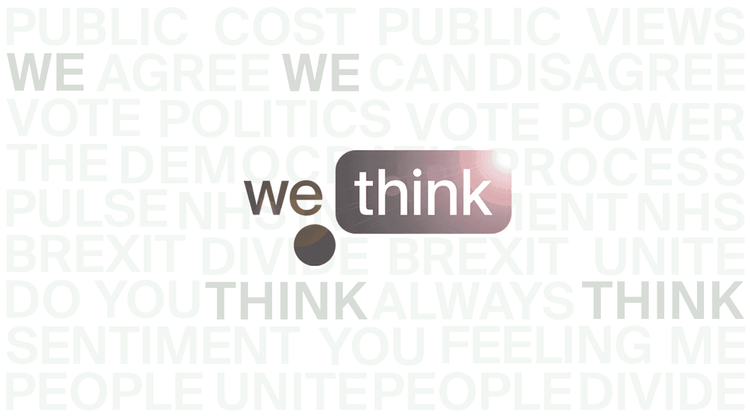 We are WeThink, the shiniest new name in opinion polling in the United Kingdom.
We cover the critical issues that impact voters - including Brexit sentiment, voter intention, Prime Minister approval and the environment.
Every week, we plug into the mind of the nation and share with you how the great British public are feeling and thinking.
Here's how we do it:
Perfect Polling
Using a panel of people from all walks of life, we're able to plug into a wide range of opinions to help make sense of the biggest issues of the day, including our weekly voter intention poll.
Smart Surveys
We make it easy for our clients to get brilliant survey results, solutions and analysis when you need it - using our in-house, fully adaptable survey software, Warp.
Cool collaborators
We love working as a trusted partner, jilting the jargon and talking pure, old-fashioned human - so you don't need a Masters in IT to chat with us. Collaboration is key to the way we work and we commit our senior people to the team for your project. Our clients include The Guardian, Sky Sports and Byline Times.
Top tech
Our UK-based, in-house experts are digital conjurors, creating bespoke solutions using our Warp technology so you get the perfect platform for surveys plus bespoke solutions so you can focus on making the most of your insights.
Warp speed
Our super-charged software uses modular technology so we can turnaround custom solutions faster than anyone else in the marketplace.
Our senior team has more than 100 years in the market research industry so we're a reliable, trusted and safe pair of hands that you can rely on to get the best, most accurate polling results.
Watch our 90-second introductory video to learn more.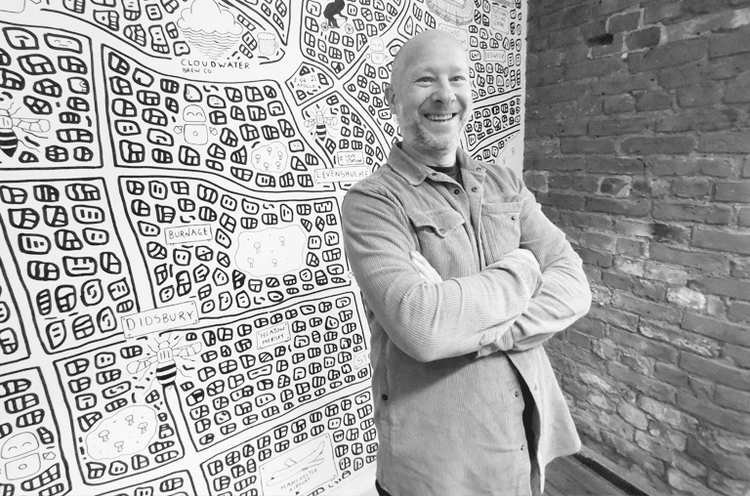 "We are thrilled to launch WeThink as our new UK opinion polling brand. Since we started polling in 2022, we've conducted 50 voter intention polls in total.

"As a result, we've featured in the commentary of Professor Sir John Curtice, one of the few expert analysts who tracks Brexit sentiment, but we also run regular polling for the Mayor of London's office, The Express, The Guardian, ITVs Peston show and Byline Times amongst others. 

"This has helped us garner global media coverage, including a recent mention by Iran's FARS news agency would you believe!

"WeThink means we can differentiate between what we do in the market research world as Omnisis and what we do in the polling world as WeThink.

"Both are run by the same expert team so our clients and the public will get the same 150 years of combined senior experience and we will remain true to our core values of speed, accuracy, reliability and integrity.

"We can't wait to continue our polling adventure as WeThink."

Brian Cooper, Managing Director, Omnisis / WeThink