Rishi Sunak's approval rating plunges 10 points to hit record low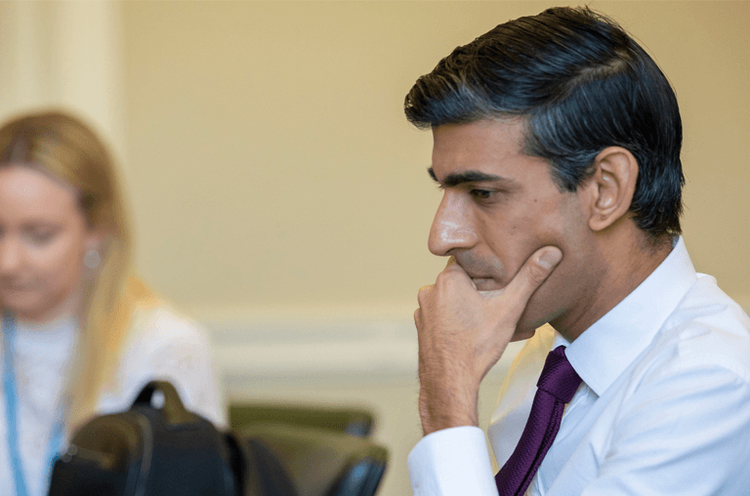 Beleaguered Prime Minister Rishi Sunak's net approval rating has hit a record low, according to the latest polling by WeThink.
Mr Sunak's net approval rating plunged by 10 points to -26, the lowest recorded by the pollsters since they started their Prime Minister approval tracker 12 months ago.
It marks the end of a challenging week for Mr Sunak and his Government which has been rocked by the RAAC issue in schools and public buildings. 
WeThink asked who Brits think is responsible for the issue:
22% local authorities 
19% coalition government's austerity policies
14% Rishi Sunak
7% schools themselves
3% Gillian Keegan 
3% 'someone else' 
31% didn't know
BANS IN BRITAIN
WeThink also asked Brits for their views on a number of banning policies which would impact single-use vapes, rented e-scooters and laughing gas (nitrous oxide).
Nearly three quarters (72%) would support a UK-wide ban on single-use, disposable vapes after Scotland said it was considering the move. Only 15% said they would oppose it and 13% said they didn't know.
The Government announced it will make nitrous oxide an illegal class C substance, a move that was overwhelmingly supported by Brits, with 67% agreeing it should be illegal, 11% disagreeing and 21% didn't know.
And finally, as Paris banned rented e-scooters from city streets, WeThink asked if Britain should consider a similar move. More than half (51%) backed a ban, 30% opposed and 19% said they didn't know.
ON VOTER INTENTION
Labour's lead over the Conservatives fell by one to 20 points in the latest voter intention tracker, while Sir Keir Starmer stretched his lead to 12 points over Mr Sunak in this week's 'Preferred PM' tracker.
ON BREXIT SENTIMENT (all respondents)
20
Don't know or won't vote (+1)
ON BREXIT SENTIMENT (excluding don't know / won't vote)