Voters don't trust Tories to deliver on commitments, new poll shows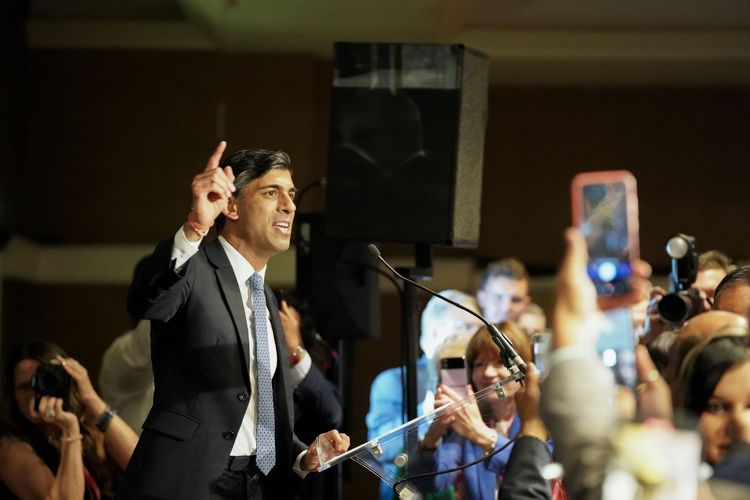 A new poll by WeThink has revealed that most Brits don't believe the Conservative Government will deliver on promises it made during its party conference this week. 
Prime Minister Rishi Sunak confirmed the northern leg of HS2 between Birmingham and Manchester would be scrapped and the money saved would be spent on enhancing public transport in the North and Midlands. 
However, nearly two thirds (63%) said they did not believe the money saved would be spent entirely on transport projects in the North and Midlands. Only 15% said they believed the Government and 23% didn't know. 
Meanwhile, more than half of voters (53%) said they didn't believe the Government was committed to its flagship 'Levelling Up' policy which is designed to 'create opportunities for everyone across the UK'. Only 26% said they believed they were committed and 21% said they didn't know. 
ON CONFERENCE POLICY ANNOUNCEMENTS 
The Government made a raft of policy announcements during the Conservative Party Conference this week and WeThink asked Brits whether they agreed or disagreed with:
A ban on smoking by raising the legal age every year by a year so that a 14-year-old today will never be old enough to buy tobacco. 
66% agree 

23% disagree 

11% don't know 
Everything outside of the London to Birmingham part of the HS2 project will be scrapped, with the cash saved going on transport plans for the North and Midlands.  
38% agree 

34% disagree 

28% don't know 
Replacing A-levels and T-Levels with a new advanced "British standard", with all students studying maths and English to the age of 18 along with five different subjects.   
38% agree 

34% disagree 

29% don't know 
Increased sanctions for people on benefits found to be not looking for work.  
59% agree 

26% disagree 

15% don't know 
Whole-life prison sentences as default for anyone convicted of sexual or sadistic murders.  
82% agree 

7% disagree 

11% don't know 
Restricting availability of vapes to children.  
81% agree 

11% disagree 

8% don't know 
ON VOTER INTENTION 
In our regular weekly voter intention trackers, Labour's lead fell by four to 16 points this week, while the Prime Minister's net approval score fell by a point to –14.
ON PRIME MINISTER APPROVAL
ON SIR KEIR STARMER'S APPROVAL
ON BREXIT SENTIMENT (all respondents)
21
Don't know / won't vote (+4)
BREXIT SENTIMENT (excl. don't know / won't vote)
This week's poll was conducted on 5th-6th October 2023, questioned 1,261 people and is weighted to a national representative population. 
For all of WeThink's polling results and news, visit: www.wethink.report or follow WeThink on the following social media platforms: