More than half of Brits losing trust in UK policing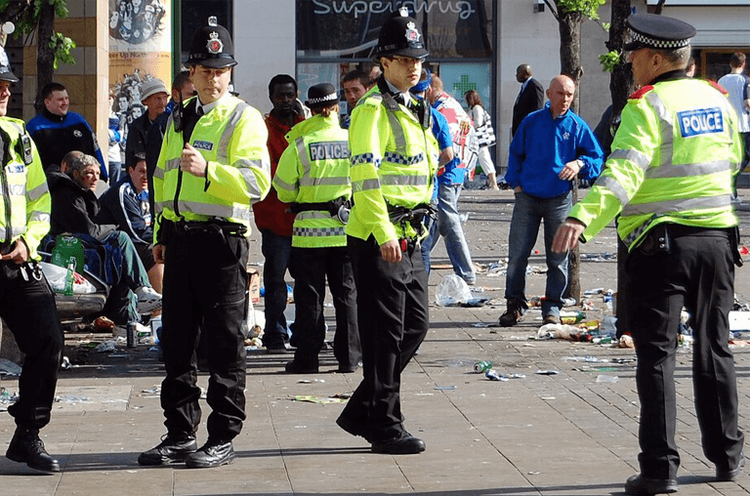 Trust in British policing has taken a hit following high profile convictions of criminal cops, a new poll has revealed. 
Polling for WeThink, the polling brand of research experts Omnisis, found 57% of voters agreed that their trust in the police has been undermined by serving officers being convicted of crimes.
The question was prompted after former Met Police officer Adam Provan was last week jailed for 16 years for multiple rapes against a teenage girl and a female police officer.
Only 16% of people disagreed that they've lost trust with 25% saying neither and 3% don't know.
In addition, 50% agreed that there is institutional sexism in the Met Police compared with 12% who disagreed, 27% who said neither and 11% didn't know.
But hope is not lost - 44% of people agreed the Met Police is capable of reform with only 16% disagreeing, 30% saying neither and 10% don't know.
Nearly half of voters (47%) agreed that sexism is rife throughout the UK's police forces, with only 12% disagreeing, 28% saying neither and 12% didn't know.
50
There is sexism in the Met
12
There isn't sexism in the Met
However, it isn't a completely bleak picture for policing with 45% of people agreeing that they generally trust police to uphold the law versus 26% who disagreed, 27% saying neither and 2% don't know.
More than a third (35%) agreed that UK policing is effective, with 33% disagreeing, 28% saying neither and 4% don't know.
33
Policing is not effective
ON VOTER INTENTION
Meanwhile, despite a fight back last week, the Labour party and its leader Sir Keir Starmer have regained ground in key metrics according to the latest voter intention trackers.
ON PRIME MINISTER APPROVAL
ON BREXIT SENTIMENT
All respondents
21
Don't know / won't vote (NC)
Excluding don't know / won't vote
This poll was conducted on 23rd-24th August 2023, questioned 1,356 people and is weighted to a national representative population.
For full data tables: https://www.omnisis.co.uk/poll-results