Most Brits back new powers to make offenders attend court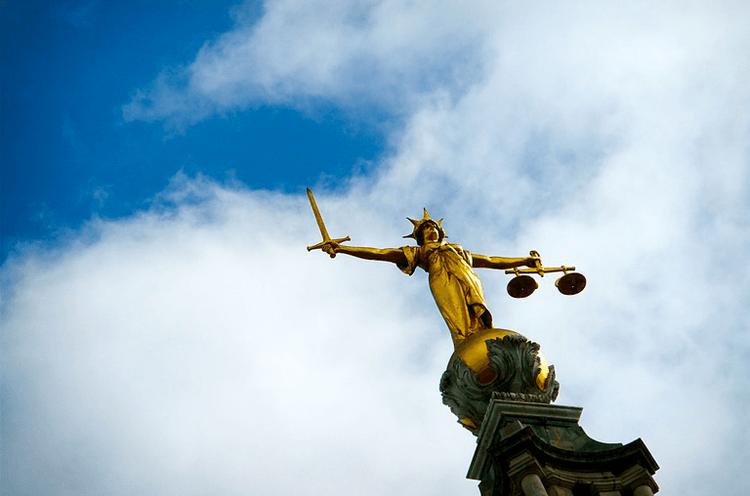 Voters overwhelmingly support proposed new powers which would force criminals to attend court while their sentences are read out, a new WeThink poll shows. 
Pollsters found more than half of voters (59%) supported government plans which would allow the use of 'reasonable force' to make offenders attend court hearings.  
A quarter (25%) supported the policy but without the use of force, while only 2% opposed the proposals in their entirety. Just 9% said neither and 5% said they don't know. 
25
Support - without force
The government's policy comes after the case of Lucy Letby, the neo-natal nurse convicted of murdering seven babies and attempting to murder six other infants, who became the latest criminal not to attend her own sentencing.
Her refusal to face justice saw calls for legislation, especially from bereaved families, growing louder. 
KNIFE CRIME: JUST HOW BIG A PROBLEM IS IT? 
The Government this week tightened laws preventing the use of so-called 'zombie knives', giving police more powers to seize and destroy such weapons. 
WeThink asked if Brits agreed or disagreed that knife crime is a big problem in the UK today.
It was also announced this week that safe spaces for drug users to take substances under medical supervision could be provided in the UK.  
More than a third of Brits (35%) support the plan against 22% who oppose it. 34% said neither and 9% said they don't know. 
ON VOTER INTENTION 
Meanwhile, Labour retained its 21-point lead over the Tories in WeThink's weekly voter intention tracker while its leader Sir Keir Starmer stayed well ahead in the 'preferred PM' tracker. 
ON PRIME MINISTER APPROVAL
ON SIR KEIR STARMER APPROVAL
37
Sir Keir Starmer - LAB (NC)
ON BREXIT SENTIMENT (all respondents)
19
Don't know or not voting (-2)
Excluding don't know / won't vote
This week's poll was conducted on 31st Aug – 1st Sept 2023, questioned 1,294 people and is weighted to a national representative population. 
For all of WeThink's polling results and news, visit: www.wethink.report or follow WeThink on the following social media platforms: 
Image Credit: James Cridland from Brisbane, AU, CC BY 2.0 <https://creativecommons.org/licenses/by/2.0>, via Wikimedia Commons